Fourth International
Workshop on Advances in the Use of Historical Marine Climate Data (MARCDAT-IV)
Image Information
Upper (left to right):
US steam frigate Mississippi, in the Gulf of Mexico, March 1847: Library of Congress, Prints & Photographs Division [reproduction number LC-USZC2-3129] (originally published by N. Currier, New York, 1848).
Florida peninsula, January 1985: NASA Space Shuttle Earth Observations Photography database [photo STS51C-44-0026].
TAO (Tropical Ocean Atmosphere) buoy and anemometers on NOAA ship Ka'imimoana. Photo by Jason Poe, courtesy of TAO Project Office.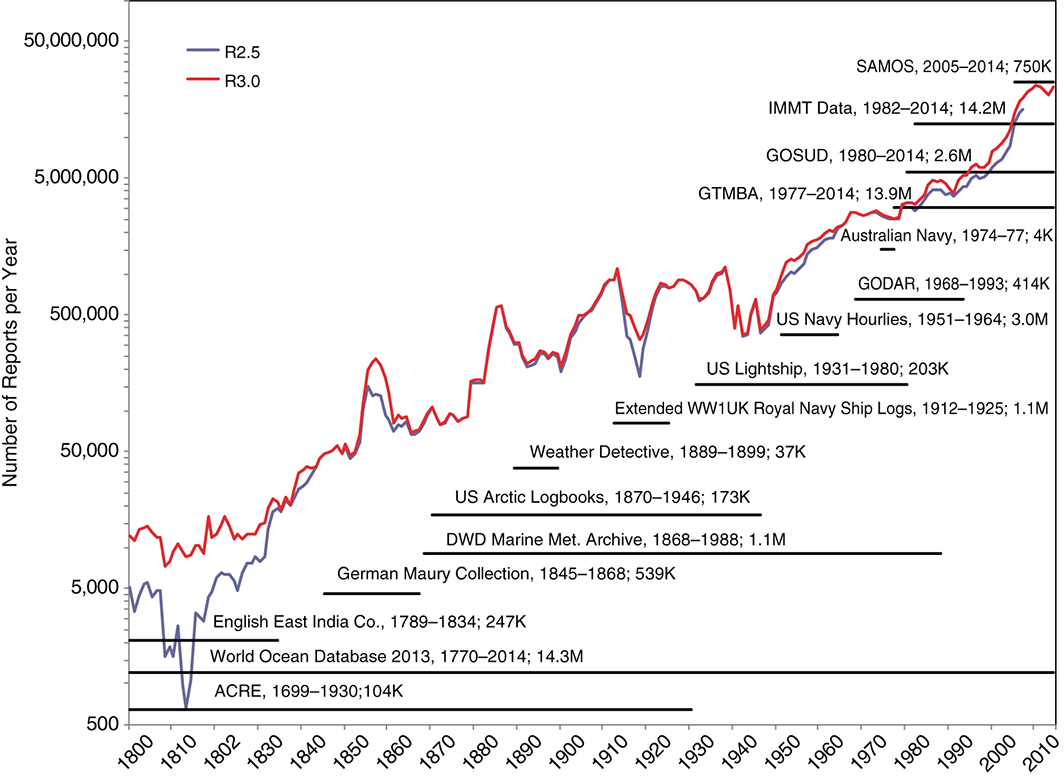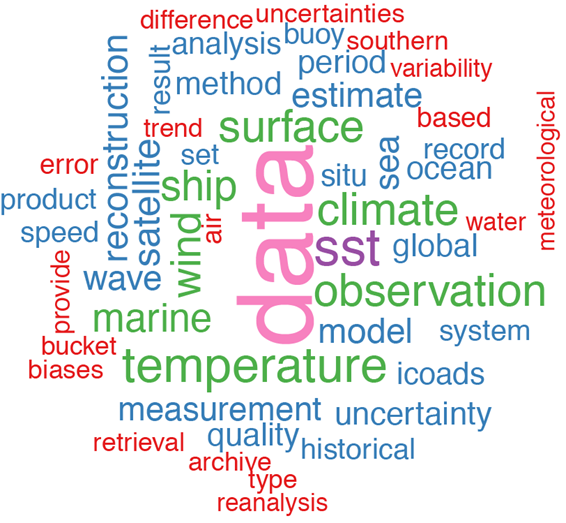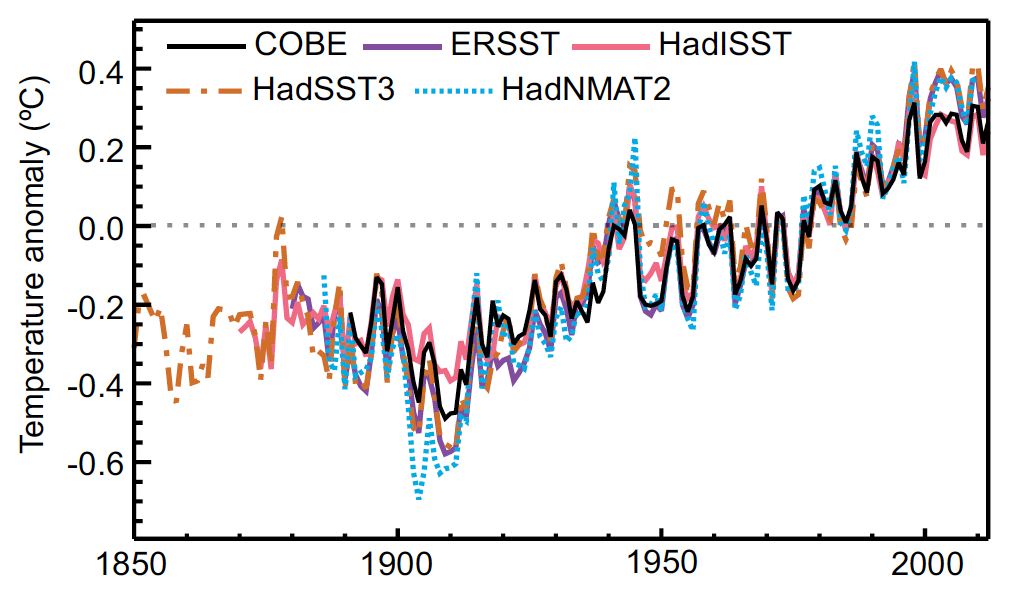 Lower (left to right):
Major historical digitized and external archive data sources added to ICOADS 3.0 for 1800-2014 ( Freeman, E., Woodruff, S. D., Worley, S. J., Lubker, S. J., Kent, E. C., Angel, W. E., Berry, D. I., Brohan, P., Eastman, R., Gates, L., Gloeden, W., Ji, Z., Lawrimore, J., Rayner, N. A., Rosenhagen, G. and Smith, S. R. (2016), ICOADS Release 3.0: a major update to the historical marine climate record. Int. J. Climatol., doi:10.1002/joc.4775).
Word cloud from abstracts submitted to MARCDAT-IV (courtesy of David Berry, NOC)
Figure 2.18 (pg. 192) from IPCC, 2013: Contribution of Working Group I to the Fifth Assessment Report of the Intergovernmental Panel on Climate Change. Cambridge University Press. Caption: Global annual average sea surface temperature (SST) and Night Marine Air Temperature (NMAT) relative to a 1961-1990 climatology from state of the art data sets. Spatially interploated products are shown by solid lines; non-interploated products by dashed lines.
---
MARCDAT-IV home
---
U.S. National Oceanic and Atmospheric Administration hosts the icoads website privacy disclaimer
Document maintained by icoads@noaa.gov
Updated: Feb 6, 2017 13:57:08 UTC
http://icoads.noaa.gov/marcdat4/marcdat4_imag.html